What We Are Thankful For This Holiday Season
For those of you who have followed Jackson's journey and his CHD...here is latest update.


What We Are Thankful For This Holiday Season


We have been very fortunate to not have to communicate here for several months as our little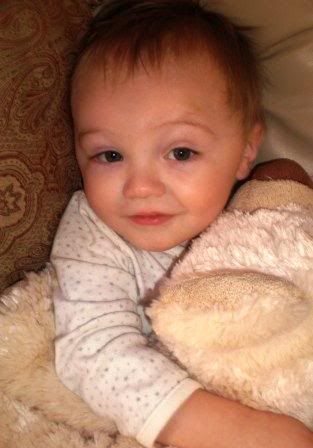 man has been growing stronger and more healthy everyday...we haven't had any change of plans for him since our last appointment.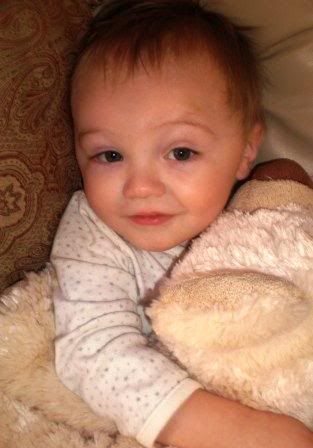 As some of you might know, we recently had an appointment where Jackson had a full work-up consisting of blood work, a sedated echo and x-rays. This happened right before Thanksgiving - and today we got the news from Dr. Scott (Jackson's cardiologist and Chief of Cardiology at Children's Medical Center).


He said that things looked really good. I mean really good - and that with Jackson's condition, he hadn't really seen many who looked as good as him. In short - he said things looked normal. (And for us, normal is what we are striving for!) His right ventricle, which was small and underdeveloped when he was born, has grown and is normal size. His blood flow, which was mixing back and forth between his two ventricles, is now flowing normally. All in all, Jackson couldn't be as healthy and strong as he is if his heart hadn't had been healthy and strong as well.


So the next step in our process is coiling the shunt, which he received about three weeks after he was born. They will do this through a cath procedure, which means they won't have to open him up and he should only have to stay overnight one night at Children's. Then we will observe if Jackson's heart can handle things without the help of the shunt. The doctor was very positive that Jackson's body can handle it, but we will be very observant during this time to watch Jackson and how he is able to cope. Since it is not imperative to have the procedure done immediately, we are putting things off until the holidays are over. We were very happy we didn't have to repeat last year's New Year's stay.


So I am sure you can imagine that there is no Christmas present ever that we could receive that was better than the news we heard today. Our little boy has grown strong over his last 18 months and we couldn't be more thankful for that. Although we haven't spoken to many of you over the last couple of months, we know you have kept us in your hearts and prayers - for this we are also very thankful as they have been answered in so many ways. And isn't that what the holidays are for?


We will keep you updated on his progress and of course, once we schedule his procedure, will keep you posted on his condition.


Happy Holidays,


Autumn