You know the feeling.
One more week of school. Temperatures climbing. Homework dwindling. Daylight lengthening. 
It's almost Summer Break! Your whole family can taste the grilled hot dogs, feel the cool pool water, hear the fireworks calling. You're looking forward to easy-going days and nights, with no schedule and spur of the moment ice-cream runs. You can't wait.
And then your sweet seven-year-old daughter, riding her scooter with her friends, like she does every night, gets going too quickly, hits a random rock the wrong way and breaks her leg. 
Yes, breaks her leg.
Yes, this is our true story.
After the initial urgency, worry and pain are addressed (and it was terrible), doctors are seen and casts put on, we are left with an entire different kind of summer plan.
I'm laughably, because I've already cried, referring to the plan as Summer "Break" 2014. 
Swimming is out. Period.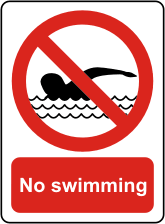 There's no such thing as easy-going, to get anywhere. As my daughter says "I'm positive it would better to break an arm than a leg. At least you could walk where you wanted to walk." Agreed. We are counting our blessings that she is a petite 50 pound carry-on. 
Doctor's appointments are now on the summer schedule, complete with x-rays, check-ins, splints, casts and walking boot timelines. Truly, we count our blessings:
It wasn't her head. 
She didn't need surgery.
Seven-year-old-bones heal quickly. 
She should be able to swim in August. 
It's not winter. Winter weather and winter clothes and school would be harder, right? (!)
In any case, our new Summer "Break" will involve a lot more arts and crafts, legos, wheelchair trips through the museum and gratefully accepted help from grandparents and friends. Our worst enemy is boredom, which leads to thinking about everything we can't do, rather than what we can. 
Please, let me be patient. Help me to be compassionate and creative. Grant me the wisdom to think of good ideas and the strength to figure out the logistics. 
I know it will be a summer she will never forget.
I hope it will also be one that she will smile and remember.